Here's what our customers have to say about us…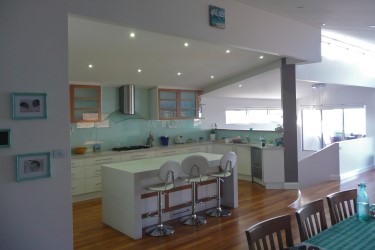 Rich was fantastic at drawing up our plans. He was very fast, efficient and very knowledgable. He had some great ideas which we had not thought of and was also good at coming up with solutions to any problems that would arise. I would definitely use Rich again and would highly recommend him to anyone in need of any design work to be done. Comment from cMacd consulting & design: Thank you Luke & Tanya. It was really terrific working with you both and especially Tanya with her initial design layout... the most accurate I've received from any client! And I have to give you both top marks for your interior design and finishes and that great pool. Would always be a pleasure to repeat the process!
---
Luke Szkokowski ★★★★★
Waterfront Residence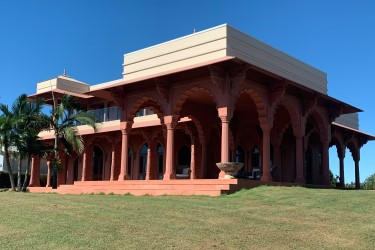 We have been working with Richard for nearly 10 years on a very large private home and 2 bungalows that took over 5 years of planning and now nearly 5 years of construction. The central part of the main residence is an almost exact reconstruction of a 470 year old Indian Hindu palace, Jodha Bai Palace, Fatepur Sikri, Agra, India. We have imported 10 containers of hand crafted Indian red Sandstone and Indian Teak joinery to ensure an accurate representation of the original building. To say this project has had some challenges for Richard and ourselves would be a gross understatement. It involved 3 major redesigns and the architectural drawing of hundreds of difficult individual components to ensure accuracy by the Indian suppliers. Not to mention pedantic clients Skyping over a red late at night, Richard has always met the challenge and delivered what we wanted. Situated on 4000m2 on one of the highest points in Terranora the property has already become a major landmark and is a testament to both Richard and ourselves what can be achieved. Professional, easy going, likeable and now a good friend, my wife and I would highly recommend Richard.
---
Cliff Peiffer ★★★★★
Palace Residence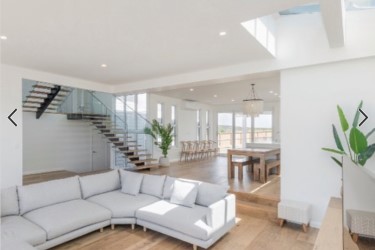 The design process was straightforward with clear and concise dialogue at all times. Richard was open and friendly - I would definitely recommend this service to anyone in the future. We absolutely love our home. Feel free to check it out on instagram - @thechaletchb. It is truly stunning!! Many Thanks!
---
Ziona Russell ★★★★★
the chalet chb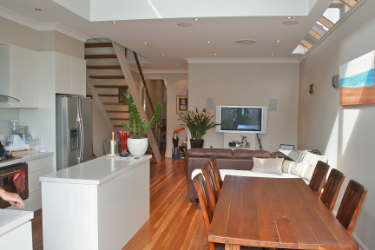 Rich was great during the design phase, he is very knowledgeable and had some excellent ideas for improving the feel, flow and layout of our renovations. Rich was very accommodating of our ideas as well. Working with him was a breeze - his ability to navigate through all the hoops that council put you through was wonderful... getting our design through on the first run. Rich did a second design for us on another property renovation and the ideas and design were so good they were mind boggling. That project would have been amazing unfortunately, a change in circumstances for us meant we were unable to go ahead with that project. My husband and I would have no hesitation in recommending Rich and would certainly use his services again if, and when the need arose.
---
Phillipa Dudley ★★★★★
Ourimbah Semi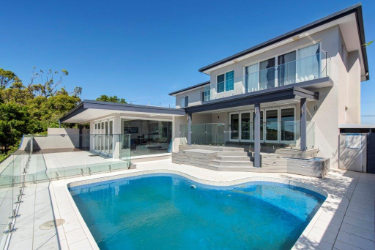 Richard worked with us for our renovation with a redesign of much of the exterior of our house including garage, front fence, outdoor living space and new pool deck. Richard is very professional and a good communicator and had some wonderful creative ideas. The 3D computer images that he created were a great way to view things virtually before going ahead. He was very patient and listened to our ideas carefully and changed the designs many times until we were totally happy. We were very pleased with the outcome and our pool deck in particular gets lots of positive comments from visitors and is a beautiful space that we continue to enjoy. I would highly recommend Richard to anyone planning a home renovation.
---
Kirsten Murray ★★★★★
Newcastle Renovation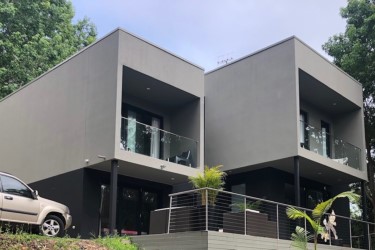 We have worked with Richard for about 3 years on a major renovation/rebuild of our house after a tree fell through the middle of it. Richard is patient, talented, and nails the brief. He comes up with great ideas but is happy to work with us the client to accommodate our ideas and make changes that achieve the result we are after. Comment from cMacd consulting & design: Thank you for the review. You are the only clients I worked with that have had a tree destroy half of their house during the process of a new renovation design so in that alone you are very special! The house is looking great inside & out. With the current planning on the added guest room, new driveway and front garden now almost complete, I'm really looking forward to seeing the final finished result in person.
---
Andre Botes ★★★★★
Storm Damage Recovery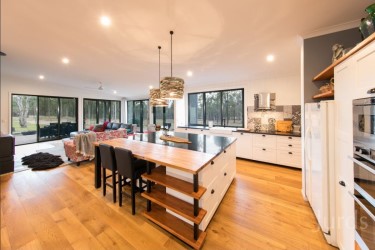 I highly recommend Richard for any design job. His knowledge is broad, he is very easy to work with and is open to new concepts. We have used Rich for both a renovation and a new build, and have been extremely happy on both occasions.
---
Elizabeth Durbin ★★★★★
Hunter Valley Residence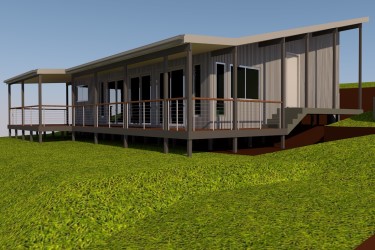 Rich worked for me on two designs for a farmhouse cottage in the Hunter Valley - the first didn't proceed because circumstances changed, but the second one is now completed. We had an initial meeting to discuss the brief and then one site meeting, and from this Rich was able to do his design with on-line feedback until the final design was agreed and submitted to council. The builder has had no problems executing the design and it is now complete. Rich's work is professional, competent and most importantly, buildable. Designing remotely from me did not cause any problems as Rich communicates very well with his clients and his fees are reasonable. I am more than happy to recommend his design services.
---
John Gillies ★★★★★
Farmhouse Cottage