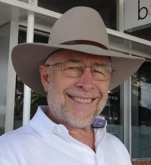 Architectural CAD career…
Started as a 'test pilot' for CAD development in Canada when the first CAD programs were being developed for the fledgling IBM PC back in 83 /84
Australia…
After previous visits, returned to Australia permanently in 1987 as the Computer Operations Manager for the Hulbert Group for the Sanctuary Cove development on the Gold Coast.
cMacd consulting and design…
Created in Sydney in 1990, when I decided to become independent consultant as the ArchiCAD sales representative and the support resource for the whole of Australia. My work has evolved into architectural services for homeowners, architects, builders and developers.
Practice…
Specialise in design and 3D modelling of buildings from single family residences to city skyscrapers.
Whether a homeowner, architect, or developer, you and your project will benefit from the speed of developing design options and producing documentation for council approvals.
I provide many years of design & construction experience and give you personal attention to ensure your project meets your needs and can be delivered on time and on budget.